Locksmith Whitley Bay
Call: 0191 558 0003 Mobile: 07539 439081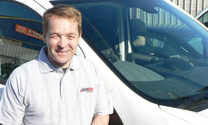 Your LockRite Locksmith Whitley Bay!
LockRite's Locksmith Whitley Bay is an expert in lock repairs and replacements for both commercial and domestic clients. Our focus on customer service and value for money makes us the number one choice for major companies and home owners alike.

We cover Whitley Bay and the surrounding areas and are on-call 24 hours a day for all types of locksmith work, from burglary repairs, to lock-outs. We aim to get to you within 30 minutes, and we're available 24 hours a day.
All our work is guaranteed with a 12 month manufacturers warranty on all parts and 90 days guarantee on all workmanship.

Call 0191 558 0003 for a free, no obligation quote or click here to make an online enquiry.

What our customers are saying :
…within minutes had gained access to our property without causing any damage… A most satisfactory outcome – many thanks.  
Mr & Mrs. Martin

»

How Safe Is Your Neighbourhood? If you want to know how safe Whitley Bay is, use our free crime stats checking service by entering your postcode in the box below. All data is provided by police.uk under the Open Government Licence.


Thieves are using stickers advertising a fictitious local locksmith company to mark homes which are an 'easy target' in south-west London. The criminals carry out a preliminary reconnaissance on the area and mark houses which are deemed as having poor security measures in place. They later return to break into the houses which have already been marked as targets. The authorities are advising residents to remove the stickers immediately if they see any on their doors or windows.

Is your home secure?  Call us today on 0191 558 0003 to arrange a security check on your premises.

You can read more about this story at http://www.bbc.co.uk/news/uk-england-london-24994148


Burglaries are predicted to increase when the clocks go back and darker nights set in.  According to a report by Halifax Home Insurance, burglary claims go up by approximately 21% in the winter months compared to summer.  Some simple precautions can help you from becoming just another crime statistic in Whitley Bay.


Make sure your doors and windows are locked at all times, even when indoors.  You might not hear an opportunist thief even if you are at home.
Consider using external, motion activated security lights, or indoor lights on a timer switch while you are away from the house.
Do not leave valuable items on display.  Consider hanging some net curtains or blinds on your windows to obstruct easy viewing from outside.
Make sure your insurance cover is suitable for your needs, and ensure your locks are British Standard insurance approved, otherwise your insurance could be invalid if you need to make a claim.
More information on how to secure your home can be found at http://www.investortoday.co.uk/news_features/darkness-provides-rich-pickings-for-burglars


There are several good reasons why you should consider choosing LockRite when looking for a locksmith in Whitley Bay.


All our locksmiths are DBS (CRB) checked which means they do not have a hidden criminal past.
The price quoted is the price you pay. We do not artificially inflate prices on the doorstep like some unscrupulous locksmith companies.
LockRite is a national and trusted brand but all our locksmiths are self employed individuals who live within, or close to, your area.  By choosing LockRite you are choosing to support local business, keeping money within your local economy.
If it is an emergency we can usually be on our way to you immediately and we will show up (unlike some companies who say they will but don't, wasting your time).
Call us now on 0191 558 0003 for a free, no obligation quote.




There are many factors to consider when choosing a locksmith in Whitley Bay.  Our checklist below should help you when making a decision.


Check the locksmith is DBS (CRB) checked.  This will reveal whether they have a hidden criminal past.  You need someone you can trust working with your home security, so if they do not have a clean DBS (CRB) check walk away.
Check the price quoted is what you will pay.  Many locksmiths will quote one price on the phone only to bump the price up dramatically once the work has been undertaken.  Make sure you know what you will be paying before work commences and sign something agreeing to the charges.
Make sure you are happy with what the locksmith says regarding your home security and don't be pressurised into an expensive upsell.  Not all locks are equal, and some cheaper locks do not provide adequate security for home insurance purposes so make sure if you're having new locks installed they are right for you.
Always use a trusted locksmith with a decent reputation and accountability.  There are many rogue traders who just want to rip customers off.  Check their websites for testimonials and guarantees.  If anything looks or feels dodgy, walk away and find another locksmith.
Call their advertised number and see how long it takes them to answer.  If calls are left ringing with no answer or diverts to voicemail numerous times it could indicate they will be difficult to get hold of if there is a problem with their work.  Use a locksmith who answers their phone!
Hopefully this checklist will help you to choose the best Whitley Bay locksmith for your needs.

All LockRite locksmiths are DBS (CRB) checked and will always confirm the price you will pay before commencing any work.

Call 0191 558 0003 now for a free, no obligation quote.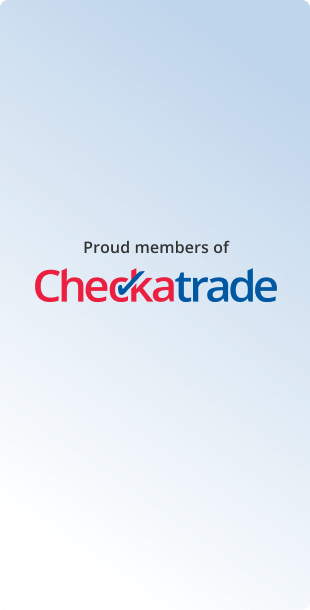 Whitley Bay Locksmiths – Proud Members of Checkatrade


When calling a locksmith it is important to know what type of lock needs fixing or replacing.  Use our visual guide below to identify your particular lock type.

Wood Door



uPVC Door

Aluminium Door

Many of Britain's van drivers could be putting themselves at risk of theft without the correct  level of insurance cover according to a survey by a leading insurance comparison website.

Approximately 65% of van owners surveyed, which included many small businesses, said they used their vans to transport tools, goods or equipment and over half of those surveyed said they left items in their vehicles overnight.

Approximately 10% of those surveyed also admitted to selecting the 'social only' insurance level to reduce insurance costs which would not be adequate for a business/commercial insurance claim.

Read more about this story at : http://www.locksmithjournal.co.uk/van-drivers-put-their-vehicles-at-risk-of-theft


Whether you've just bought a home, built a home, or have been in your home for quite some time, you have thought about home security. Have you taken any action? It's time to read about home security systems so that you can make the right decision for you and your family.

If you have a home alarm system, make sure all the wires are concealed. If a burglar wants to break into your home, he may cut any wires he sees before following through with his plan. Depending on where the wires are, hide them with plants, rocks or other natural looking items.

Build a good relationship with your neighbours. Crime is less likely in areas where the neighbours co-operate with other, keeping an eye out for suspicious behaviour. Don't be afraid to make the first move. Offer to watch your neighbour's property when they go on vacation. In the future, they can return the favour.

Consider hiding a spare key on your dog. If you have dogs who have free access to the outdoors, try taping a key securely to the inside of one of their collars. This will make your key accessible should you lock yourself out, while keeping your home safe. If you have multiple dogs, choose the dog who is least friendly with strangers.

Before buying a home security system, ask yourself if you really need one. Sometimes adding some extra deadbolts or reinforcing windows is enough to keep your home safe. These options are less expensive than a security system, and they can be effective. Investigate all of your options before making your final decision.

Now you know your options, and you can better make a decision regarding home security. If you use the tips and tricks that have been given to you, then you are going to be well on your way to enjoying peace of mind. Put the safety of your family first.


The latest UK crime statistics show an alarming rise in vehicle thefts involving the use of a key with 25 percent of all stolen vehicles now being taken with the original key or a cloned copy.

It is important to lock your car, even when kept in a garage, and ensure your car keys are kept out of sight from the opportunist thief as a car which is stolen with the use of a key is unlikely to be covered in the event of an insurance claim.


As autumn approaches and the temperatures start to drop the nights start closing in.  Unfortunately darker evenings mean more opportunities for burglars so it's essential to look at your home security and make sure it's up to the job.  Anti snap locks, deadbolts and window locks will help to prevent most opportunist thieves and security lighting will deter intruders.

If you are unsure how secure your home is, call your local LockRite Whitley Bay locksmith today on 0191 558 0003 to arrange a home security survey.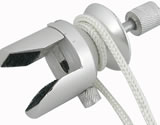 Emergency Entry
If you've misplaced your keys or find you're locked out, then we can get you back in without unnecessary damage to your property. Also, because we're local to you, we can usually get there within 30 - 60 minutes.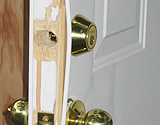 Repair Services
If your house has been broken into, more often than not there will be damage where the burglar has forced entry. In these cases there is an urgent need to make the premises secure.
We can be on the scene within 30-60 minutes (in a majority of cases) to make the necessary repairs and change locks if needed.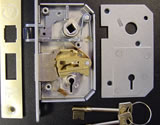 Replacement Locks and Keys
Our Locksmith Whitley Bay carries a wide range of replacement locks and cylinders which means we can usually effect repairs and replacements in one visit, saving you time and money.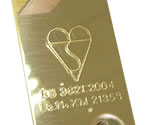 British Standard
When it comes to your security, quality speaks volumes. We are able to offer British Standard, insurance approved mechanisms and all parts come with a 12 month manufacturers warranty as standard.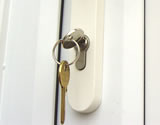 uPVC Doors and Locks
Specialists in uPVC multi-point door locks and mechanisms, we carry all the necessary spares to repair over 95% of common uPVC door & lock problems on the spot, within an hour!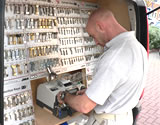 Mobile Key Cutting
LockRite vans are equipped with key-cutting equipment and a wide range of common household and commercial key blanks. So, extra keys for the office or family can be supplied on the spot at a fraction of the usual cost.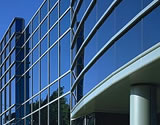 Commercial Work
We provide a full range of commercial services, from simple lock replacement to master key and access systems. We also provide reliable locksmith attendance for bailiffs and warrant work.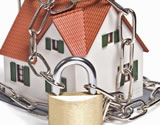 Security Surveys
Is your home secure? If you're in any doubt at all, why not book a security survey? Simply call 0191 558 0003 and we'll be happy to help!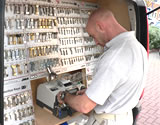 Locksmith Whitley Bay
Locksmith Whitley Bay - 0191 558 0003 - Fast Response - No Call Out Fee!



© Copyright 2014 LockRite Locksmiths Ltd · 49 Daylesford Drive, Newcastle-Upon-Tyne, NE3 1TW

Locksmiths in Birmingham - LockRite Franchise - Common Lock Faults