Getting burgled can be an incredibly emotionally distressing experience, especially when valuable or sentimental belongings are lost.  Immobilise is a free online service, fully supported by the police (via the 
Secured by Design
 initiative), in association with the
National Mobile Property Register (NMPR)
.  Subscribers can register their valuables with the database and add photos, descriptions etc. so that in the case of their property being stolen and then found by Police, it can easily be returned to them. With almost 30,000,000 items registered it is the world's largest free property register and is used by all 43 Police forces in the UK.  It can also help greatly with insurance claims and crime reports as you have a way to show exactly what was taken and the preventative measures you had in place.
You can register for free with the Immobilise service at 
www.immobilise.com
.
Thieves are using stickers advertising a fictitious local locksmith company to mark homes which are an 'easy target'. The criminals carry out a preliminary reconnaissance on the area and mark houses which are deemed as having poor security measures in place. They later return to break into the houses which have already been marked as targets. The authorities are advising residents to remove the stickers immediately if they see any on their doors or windows.
Is your home secure?  Call us today on 0191 558 0003 to arrange a security check on your premises.
You can read more about this story at
http://www.bbc.co.uk/news/uk-england-london-24994148
There are several good reasons why you should consider choosing LockRite when looking for a locksmith in Whitley Bay.
All our locksmiths are DBS (CRB) checked which means they do not have a hidden criminal past.
The price quoted is the price you pay. We do not artificially inflate prices on the doorstep like some unscrupulous locksmith companies.
LockRite is a national and trusted brand but all our locksmiths are self employed individuals who live within, or close to, your area.  By choosing LockRite you are choosing to support local business, keeping money within your local economy.
If it is an emergency we can usually be on our way to you immediately and we will show up (unlike some companies who say they will but don't, wasting your time).
Call us now on 0191 558 0003 for a free, no obligation quote.
There are many factors to consider when choosing a locksmith in Whitley Bay.  Our checklist below should help you when making a decision.
Check the locksmith is DBS (CRB) checked.  This will reveal whether they have a hidden criminal past.  You need someone you can trust working with your home security, so if they do not have a clean DBS (CRB) check walk away.
Check the price quoted is what you will pay.  Many locksmiths will quote one price on the phone only to bump the price up dramatically once the work has been undertaken.  Make sure you know what you will be paying before work commences and sign something agreeing to the charges.
Make sure you are happy with what the locksmith says regarding your home security and don't be pressurised into an expensive upsell.  Not all locks are equal, and some cheaper locks do not provide adequate security for home insurance purposes so make sure if you're having new locks installed they are right for you.
Always use a trusted locksmith with a decent reputation and accountability.  There are many rogue traders who just want to rip customers off.  Check their websites for testimonials and guarantees.  If anything looks or feels dodgy, walk away and find another locksmith.
Call their advertised number and see how long it takes them to answer.  If calls are left ringing with no answer or diverts to voicemail numerous times it could indicate they will be difficult to get hold of if there is a problem with their work.  Use a locksmith who answers their phone!
Hopefully this checklist will help you to choose the best Whitley Bay locksmith for your needs. All LockRite locksmiths are DBS (CRB) checked and will always confirm the price you will pay before commencing any work. Call 0191 558 0003 now for a free, no obligation quote.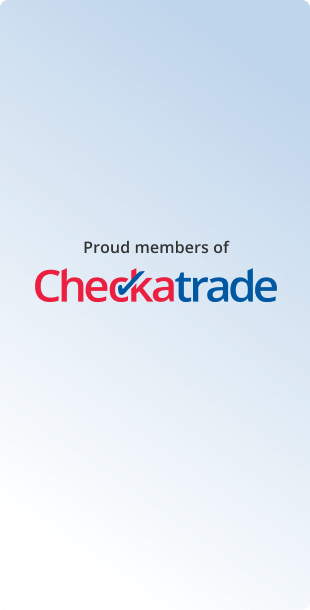 Whitley Bay Locksmiths - Proud Members of Checkatrade
Many of Britain's van drivers could be putting themselves at risk of theft without the correct  level of insurance cover according to a survey by a leading insurance comparison website. Approximately 65% of van owners surveyed, which included many small businesses, said they used their vans to transport tools, goods or equipment and over half of those surveyed said they left items in their vehicles overnight. Approximately 10% of those surveyed also admitted to selecting the 'social only' insurance level to reduce insurance costs which would not be adequate for a business/commercial insurance claim. Read more about this story at :
http://www.locksmithjournal.co.uk/van-drivers-put-their-vehicles-at-risk-of-theft
Whether you've just bought a home, built a home, or have been in your home for quite some time, you have thought about home security. Have you taken any action? It's time to read about home security systems so that you can make the right decision for you and your family. If you have a home alarm system, make sure all the wires are concealed. If a burglar wants to break into your home, he may cut any wires he sees before following through with his plan. Depending on where the wires are, hide them with plants, rocks or other natural looking items. Build a good relationship with your neighbours. Crime is less likely in areas where the neighbours co-operate with other, keeping an eye out for suspicious behaviour. Don't be afraid to make the first move. Offer to watch your neighbour's property when they go on vacation. In the future, they can return the favour. Consider hiding a spare key on your dog. If you have dogs who have free access to the outdoors, try taping a key securely to the inside of one of their collars. This will make your key accessible should you lock yourself out, while keeping your home safe. If you have multiple dogs, choose the dog who is least friendly with strangers. Before buying a home security system, ask yourself if you really need one. Sometimes adding some extra deadbolts or reinforcing windows is enough to keep your home safe. These options are less expensive than a security system, and they can be effective. Investigate all of your options before making your final decision. Now you know your options, and you can better make a decision regarding home security. If you use the tips and tricks that have been given to you, then you are going to be well on your way to enjoying peace of mind. Put the safety of your family first.
When calling a locksmith it is important to know what type of lock needs fixing or replacing.  Use our visual guide below to identify your particular lock type.
Wood Door

uPVC Door

Aluminium Door

The latest UK crime statistics show an alarming rise in vehicle thefts involving the use of a key with 25 percent of all stolen vehicles now being taken with the original key or a cloned copy. It is important to lock your car, even when kept in a garage, and ensure your car keys are kept out of sight from the opportunist thief as a car which is stolen with the use of a key is unlikely to be covered in the event of an insurance claim.
As autumn approaches and the temperatures start to drop the nights start closing in.  Unfortunately darker evenings mean more opportunities for burglars so it's essential to look at your home security and make sure it's up to the job.  Anti snap locks, deadbolts and window locks will help to prevent most opportunist thieves and security lighting will deter intruders. If you are unsure how secure your home is, call your local LockRite Whitley Bay locksmith today on 0191 558 0003 to arrange a home security survey.
As summer approaches and the days get warmer it is natural to leave windows open and doors ajar to keep homes cooler.  Unfortunately this can be an open invitation to the "sneak-in" opportunist burglar who will take advantage of open doors and windows and make off with small, expensive items such as mobile phones and laptops, or even a set of house keys to return later when the house is empty or everyone is asleep. If a burglary takes place without any visible signs of forced entry it can invalidate insurance claims, so it is important to remain security concious in the summer.  One way to help prevent "sneak-in" burglaries is to install door security chains and window restrictors.  This allows doors and windows to be left open slightly while offering enough security to deter an opportunist thief. Call your local Whitley Bay locksmith on 0191 558 0003 today to discuss your home security needs.
Do you know how many sets of keys are in circulation to your new home? How many generations of people have lived there? Do they still have keys? Do you trust they will never return or pass on those keys?
Don't take any chances, change your locks today!  We can supply and fit brand new front and rear locks at a very reasonable price.  
Call now for a free, no obligation quote.
When it comes to something as sensitive as securing your property you need to be 100% sure you can trust the person doing the job, so when it comes to choosing a locksmith in Whitley Bay you probably can't do better than choosing LockRite, and here's why:
We are a nationally recognised and respected brand with a local locksmith who lives in, or near Whitley Bay and in most cases can be with you within 30-60 minutes.
Our local Whitley Bay locksmith is fully trained in the latest non destructive entry techniques, is CRB (Criminal Records Bureau) checked and always carries photo ID so you know when you book a LockRite locksmith you are booking a trustworthy professional.
All work is 100% guaranteed with 12 months guarantee on all parts and 90 days guarantee on all workmanship.
Call us now on 0191 558 0003 for a competitive quote and peace of mind you are dealing with a company that cares about your security.
Home security is always worth considering, and even more so if you happen to live in an area which is prone to crime.  The website www.police.uk has an online, interactive map which shows you crime and burglary levels in your area.
Click here to view crime and burglary statistics for Whitley Bay
No matter what the problem, whether you are locked in or locked out, if you need your locks changed or re-keyed or if you just need new keys cut, we come to you.  We can be with you within 30 minutes* and all work is fully guaranteed with 12 months on parts and 90 days on all labour. Don't risk your hard earned cash on a cheap locksmith with no accountability as many of these use questionable sales tactics and cheap, sub-standard parts.  Choose LockRite and get it done 'Rite' first time! Call 0191 558 0003 now
The dangers of lock snapping were recently discussed on the One Show (7th March 2012) and the advice is to ensure the locks on your uPVC doors are designed to withstand this kind of forced entry. Lock snapping is a technique used by burglars where uPVC locks are literally snapped in half allowing quick access to your property.  Unfortunately this type of forced entry is becoming more and more commonplace, and many homes with uPVC doors in the Whitley Bay area are susceptible to this kind of attack unless the locks have been upgraded with anti-snap cylinders. We can provide anti-snap, anti-bump and anti-pick locks for your doors.  Call us now on 0191 558 0003 for a free, no obligation quote.